ONTEN  USB-C To HDMI VGA USB3.0 Adapter
ONTEN  USB-C To HDMI VGA USB3.0 Adapter ,USB-C To HDMI (4K ) / VGA ( 2K) Display Adapter With PD (Power Delivery ) charging and USB 3.0 HUB extension for Macbook Pro (OTN-95112)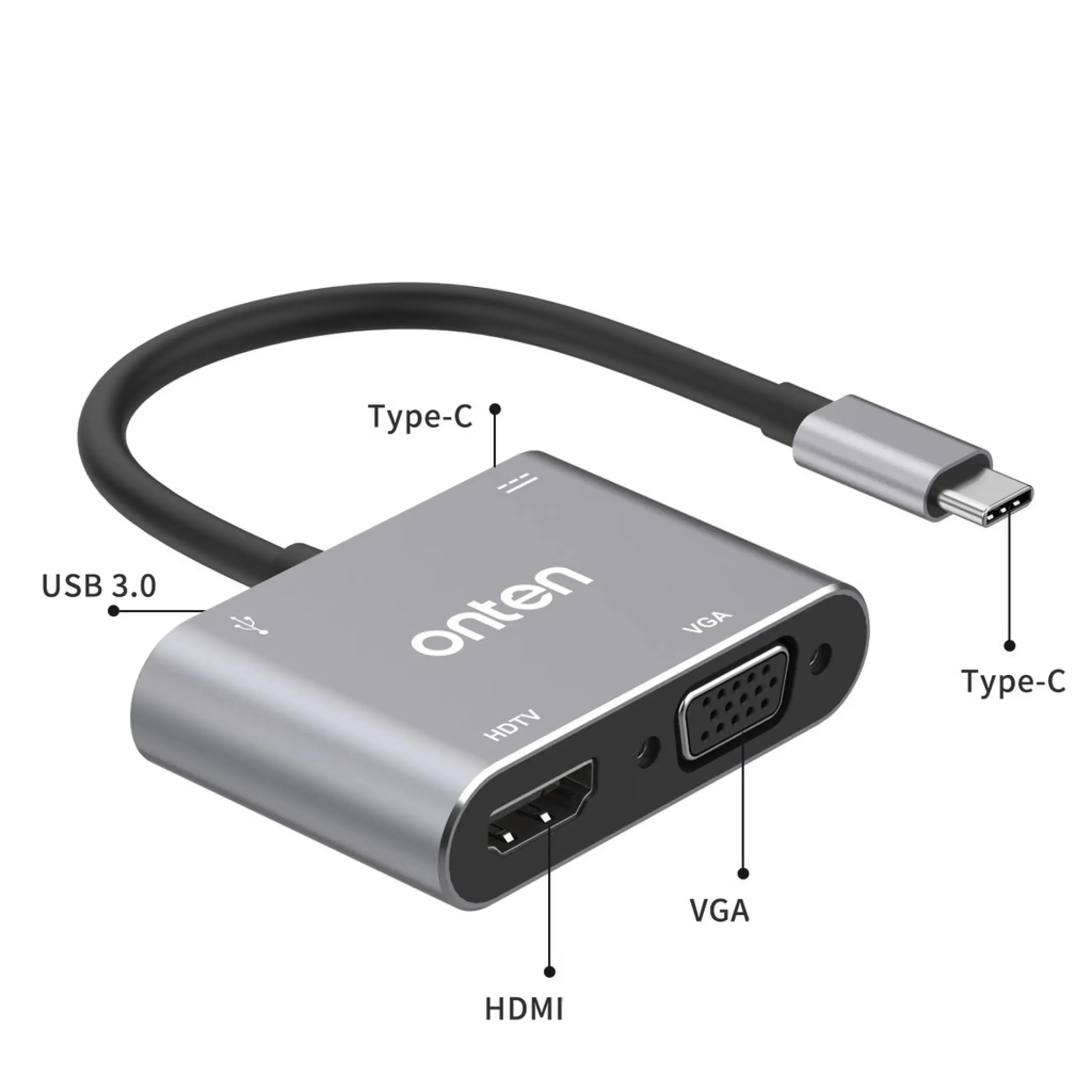 It can be used to connect your mobile device or computer with TYPE-C interface, select HDMI or VGA video output to external display devices, such as TV, display, projector, etc.
It can also connect external devices such as mouse, keyboard and U disk by USB3.0 port. The USB-C female port can charge the device by PD.
The product is small and portable. It is a mobile terminal accessory worthy of your possession.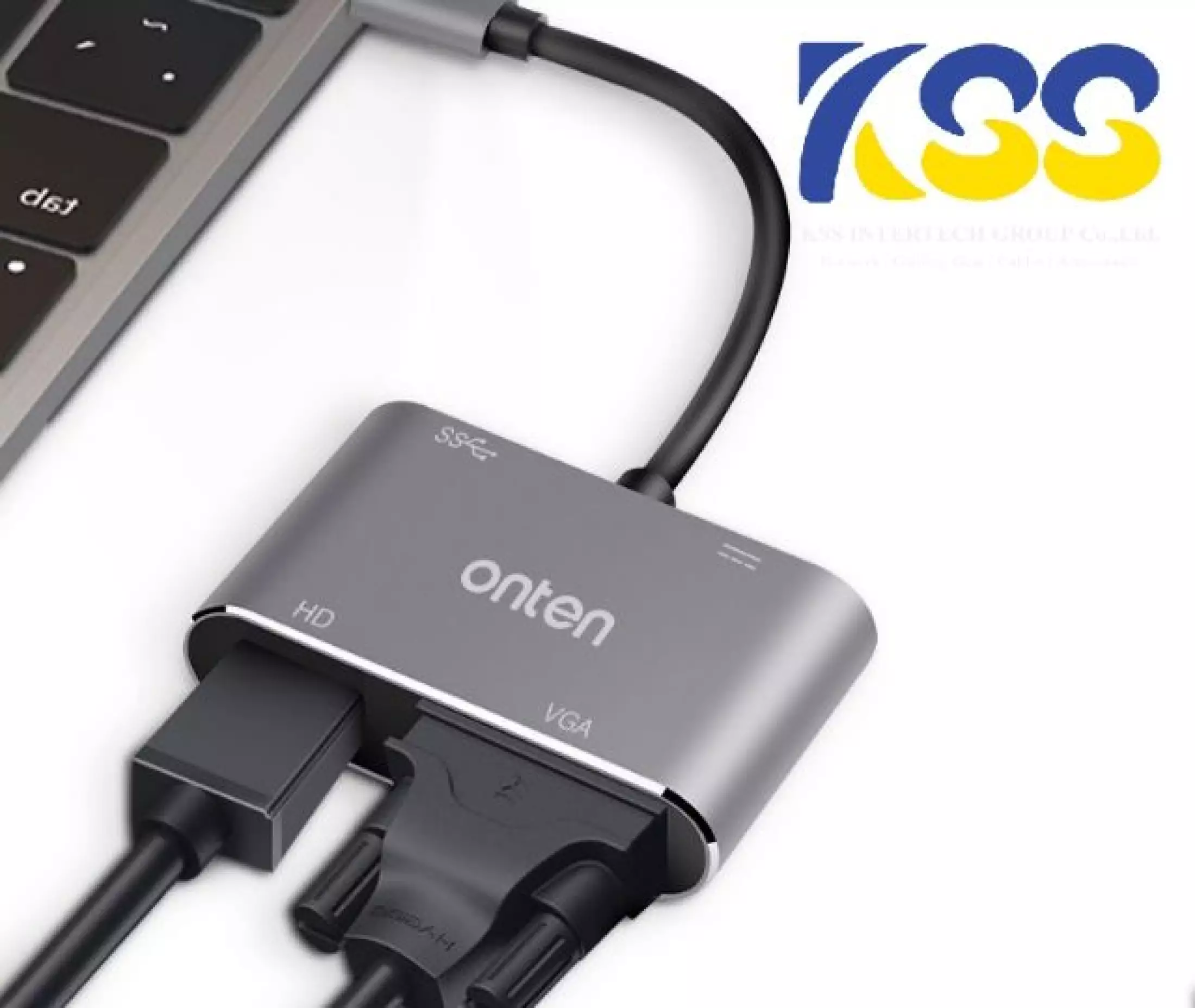 Specification
Brand: ONTEN
Product Name: USB-C to HDMI/VGA/USB3.0 HUB adapter with PD charger
Product Model: OTN-95112
Power: PD Charger (Type-C Port)
Input: Type-C, USB3.0
Output: HDMI (support 4K HD Output), VGA (support 2K VGA Output)
Material: Aluminum Alloy (Shell)
Cable Length: 140mm
Standard: Q/FWD 004-2016
Compatible with: Apple MacBook/Pro/ iPad , Google Chrome Book Pixel, Microsoft Surface Pro 4