CK351 Gaming Mechanical Keyboard
CK351 Gaming Mechanical Keyboard Cooler Master Full RGB Keyboard Optical blue Switch with the Speed of Light | Arabic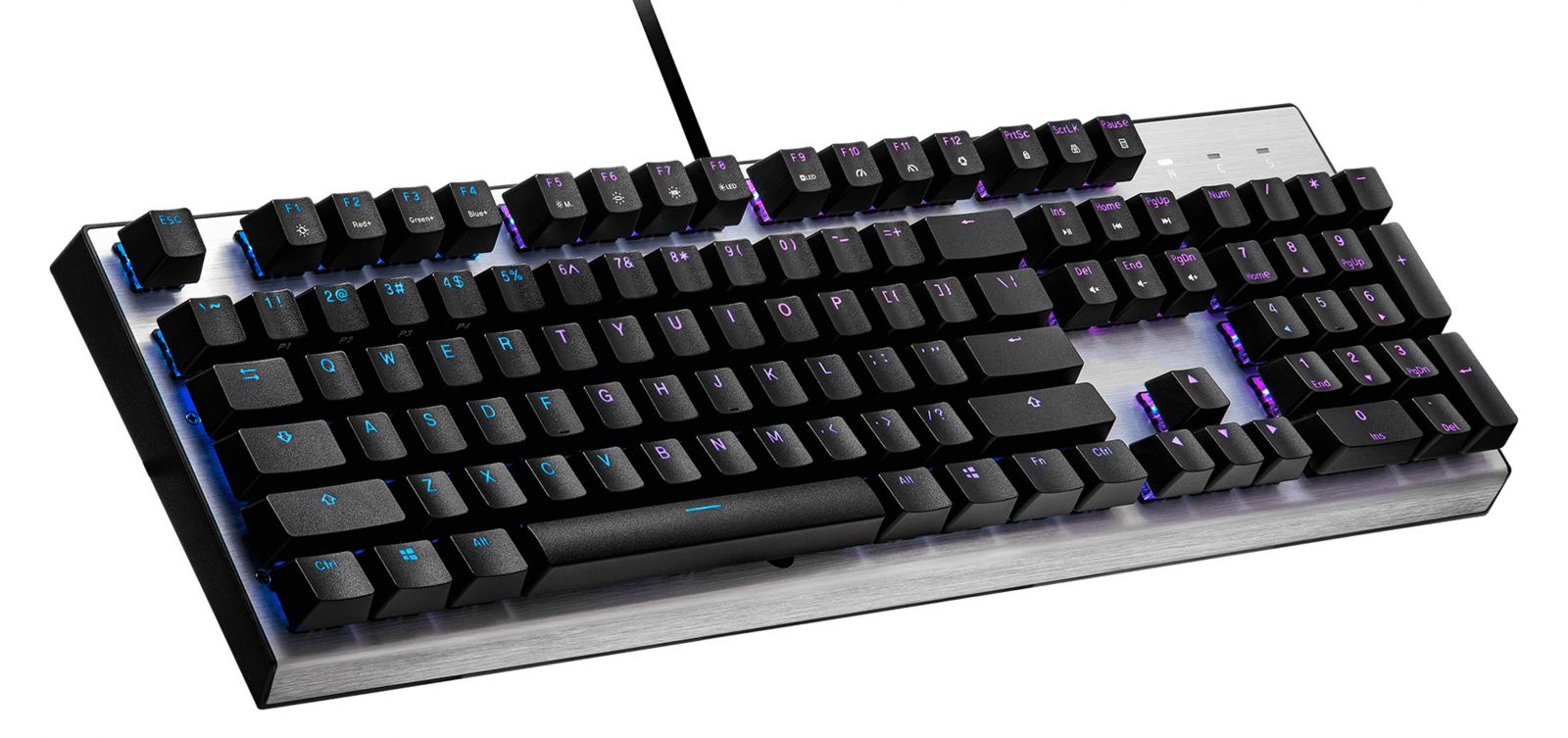 Overview
The full-sized CK351 gaming keyboard provides responsive controls in reliable hardware that is rated to last longer than your most intense all-nighters.
IP58-rated dustproof and waterproof with state-of-the-art optical switches rated for over 100 million keypresses –
And a debounce time that's virtually instantaneous. Add to that fully custom RGB lighting, media controls, and Cooler Master's signature On-the-Fly Control system, and you have a steady, rugged workhorse that gets the job done.
PRECISION OPTICAL SWITCHES GUARANTEED TO LAST
The CK351 is outfitted with the latest and greatest optical switches, top-of-the-line in both durability and responsiveness.
They're rated for over 100 million+ keypresses for maximum longevity, and a debounce time of nearly 0 means that there's no dead space in switch inputs – and no inputs that go unregistered.
HOT SWAPPABLE
Not only are the optical switches top of the line, we're giving you the option to customize the feel of your typing based on your preferences. Change up your optical switches with a simple plug & play, regardless of your affiliation: linear, tactile, or clicky gang.